Were you involved in an accident that was not your fault ?
Get the help you deserve and contact us today.
Were you involved in an accident that was not your fault ?
Get the help you deserve and contact us today.
CAR ACCIDENT LAWYERS
IN PHILADELPHIA
The City of Brotherly Love doesn't always show a lot of love on the street, especially if you are driving in heavy traffic, which happens a lot in Philadelphia. The roadways are often packed with locals and some of the millions of tourists who flock to the city to see the Liberty Bell, Constitution Hall or just to eat a cheesesteak and take in the cultural opportunities.
Philadelphia is unique not just for its cheesesteak and history, it also has an interesting traffic pattern, with two major interstates bounding it on each side. I-95 on the east is legendary for its 24/7 traffic. It's also the main road to get to a ballgame in Philly, whether you want to take in the Phillies, Eagles, 76ers or Flyers.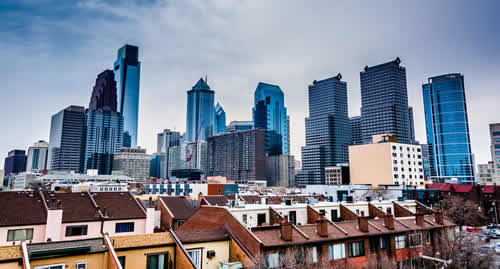 On the west side, the Schuylkill Expressway (I-76) enables commuters to get out to some of the most pleasant suburbs in the country. It also shuttles north-south travelers up and down the East Coast.
Add downtown streets that take people to tourist sites and you have gridlock at some hours of the day, as people take Market Street to get to Independence National Historical Park or 20th Street to get to the famous Franklin Institute. The multiple bridges over the Delaware River to the east (leading to hundreds of thousands of homes for commuters from New Jersey) and the Schuylkill River to the west simply add to the challenge of driving around Philly.
All of these crowded streets and highways lead to some surprising statistics. If you are driving in Philadelphia, for instance, you are 10 times more likely to be in a car accident than if you were driving in one of Pennsylvania's more rural counties. Philly drivers get into an accident about once every six years, far more frequently than the average American driver, who gets into a wreck only once every 10 years.
Philadelphia Accident Statistics
For the driver in Philadelphia who gets behind the wheel for 50 years (not uncommon, driving from ages 16-66), s/he will get into 60+% more accidents than the average driver elsewhere in the U.S. Perhaps it's numbers like that which caused the Allstate Insurance Company to rank Philadelphia way down at #190 of 200 cities in its annual safe driving report.
The rankings of American cities were based on drivers avoiding distractions and not using alcohol, drawing from accident numbers and DUI arrest statistics. That makes Philadelphia one of the least safe cities to drive in across the entire U.S. So, whether you are a local or a tourist, you had better have your head on the proverbial swivel when navigating Philly streets.
If, despite your best efforts, you do happen to get into an accident in Philadelphia, don't fret or panic. You also should not try to work out the aftermath of your wreck on your own, admitting fault or trusting the other driver to do so. You shouldn't sign any papers and accept any settlements from the insurance company either.
Rather, you need to contact a solid Philadelphia car accident attorney to help you with your case. Initial contact is usually free, and most Philadelphia car accident lawyers will work on a contingency basis, which means they get paid if/when you get paid as part of a settlement.
Don't jeopardize your compensation by agreeing to anything before contacting a car accident lawyer in Philadelphia. 
Hire a Lawyer !
Even if you're not the type of person that uses a lawyer whenever you have a complaint, getting in touch with a car accident lawyer in Philadelphia is a very wise move, for these reasons and others:
Medical bills that might seem minor today (quick check-up with the doctor) might grow rapidly in the future. That minor neck strain could turn out to be a vertebrae misalignment, leading to months of rehab, for instance.
Another way that medical bills grow is when costly x-rays and other examinations need to be done. You could be stunned to see the price tags on many of those procedures, even with insurance coverage.
Injuries that turn out to be more serious than anticipated (and they often do after vehicle accidents) lead to lost work time and lost wages. How will you gain compensation for that without a lawyer?
Insurance companies will give you a settlement for the least amount of money possible. They are not in the business of making policyholders feel like lottery winners. They are looking at their bottom line and always trying to figure out how to make a profit each year. That's normal, but it can leave you woefully underfunded as you recover.
Drivers who are truly at fault often do not readily admit that. Instead, they often try to pursue a case once they find out that their insurance rates will skyrocket if they admit fault, and they might even lose points off their license.
Another often overlooked "expense" is compensation for pain and suffering. That doesn't mean that it is any less real. You will need a Philadelphia car accident attorney to get compensation for pain and suffering.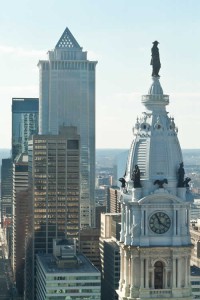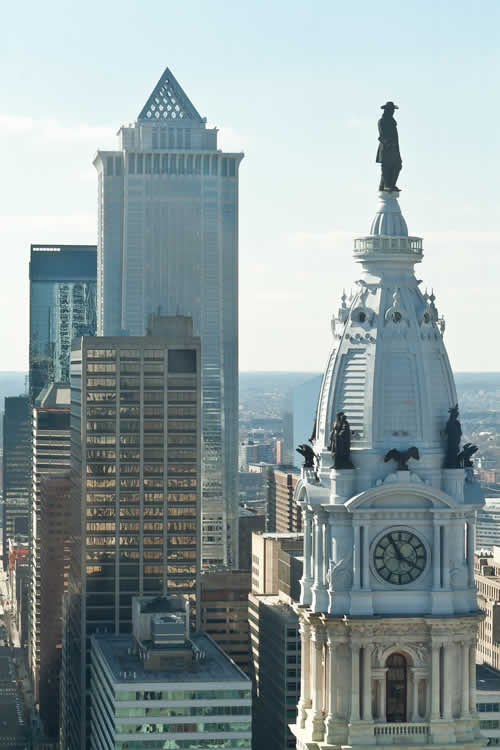 A competent Philadelphia car accident attorney will know precisely how to proceed in building a case for you. Many times, these cases do not make it to court, but if yours does, you will want a car accident attorney in Philadelphia on your side, no matter how lawyerly and persuasive you think you are.
Your Philadelphia car accident lawyer will know how to argue for you on the basis of traffic laws, the judge presiding, the opposition lawyers and the history of the area where you had your accident. S/he will be well equipped with traffic studies, witnesses' statements, possible photos (courtesy of you) and other solid pieces of evidence. Lean on his/her expertise and allow yourself to concentrate on getting healthy and putting your life back together again.
Philadelphia is a great city, but statistically it is a dangerous one to drive in. Accidents happen, but they don't have to take over your life for months or years at a time. Let a Philadelphia car accident attorney resolve your case for you and get the compensation that you deserve. Our lawyers help protect your rights even if you fell at work though no fault of your own
1500 JFK Boulevard #551, Philadelphia, PA 19102
(267) 668-1881